Our Career Development Commitment
Welcome to Peachy Insurance, where we are committed to not only providing top-notch insurance services, but also helping our employees grow and advance in their careers. We believe that investing in the professional development of our team members is essential for creating a thriving work environment and achieving our mission of providing exceptional customer service.
At Peachy Insurance, we offer a variety of career development opportunities to help our employees reach their full potential. From on-the-job training and mentorship programs to continuing education and professional certification courses, we provide the resources and support necessary for our team members to succeed.
Our company culture is one that values collaboration, innovation, and personal growth. We encourage our employees to take ownership of their career paths and provide them with the tools and resources to do so. Whether you are looking to develop your technical skills or advance into a leadership role, we have the programs and support to help you achieve your goals.
We are proud to have a team of highly motivated and skilled professionals who are dedicated to delivering exceptional service to our clients. We believe that investing in our employees' career development is not only beneficial for them, but it also contributes to the overall success of our company. Join our team at Peachy Insurance and take the first step towards a fulfilling and rewarding career in the insurance industry.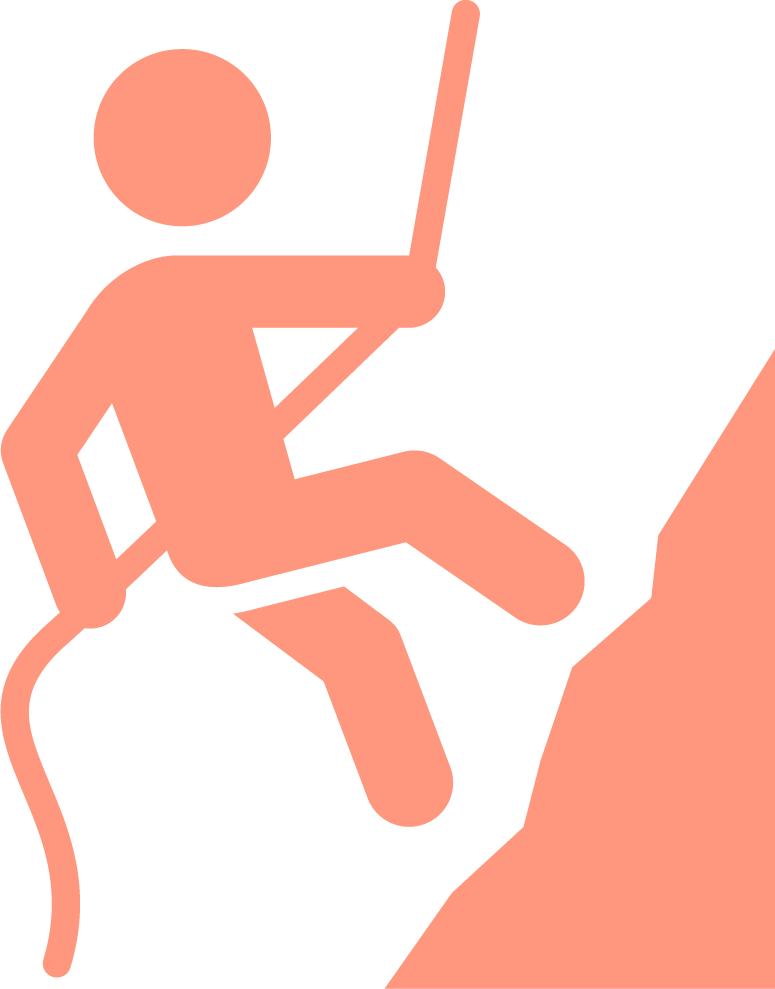 Education Reimbursement
Peachy offers up $5,250 per year for education reimbursement. This does not roll over and we encourage our people to use it before it expires each year.
At Peachy Insurance, we understand that continuing education is crucial for professional growth and development. We believe that investing in our employees' education is not only beneficial for their personal growth, but it also helps our company stay at the forefront of the insurance industry.
That's why we offer an education reimbursement program to support our employees' pursuit of higher education and professional certification. Through this program, employees can receive financial assistance for tuition, fees, and other educational expenses related to their field of study or professional certification.
Our education reimbursement program is designed to encourage employees to pursue advanced degrees, certifications, or other forms of professional development that will enhance their skills and knowledge. We believe that by investing in our employees' education, we can build a team of highly skilled professionals who are equipped to provide exceptional service to our clients.
We encourage our employees to take advantage of our education reimbursement program and to pursue opportunities that will help them grow and advance in their careers. Whether it's pursuing an advanced degree, obtaining a professional certification, or attending industry conferences and workshops, we are committed to supporting our employees' career development goals.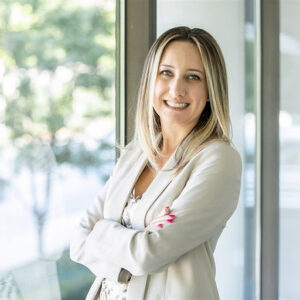 Carissa McElligott
Thank you, Peachy Insurance, for believing in me, for supporting my academic journey, and for helping me become the leader I am today. I am where I am because of the opportunity you provided. I am proud to be part of a company that values personal growth and invests in its employees' futures.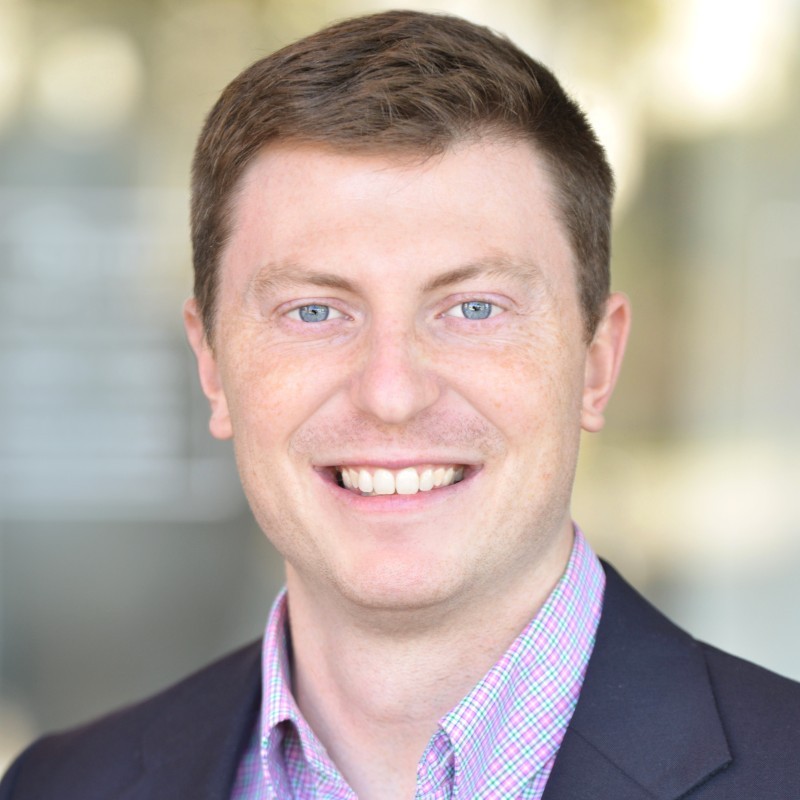 Luke Hayden
The UGA PMBA program is an amazing opportunity for me to learn the intricacies of operating within a business space. The program is cohort-based so I am able to glean from other like-minded business professionals and benefit from their diverse experience. The PMBA and Peachy work hand in hand as I am able to take what I learn from each class and directly apply it in my work environment. I am honored and humbled that Peachy has given me this opportunity!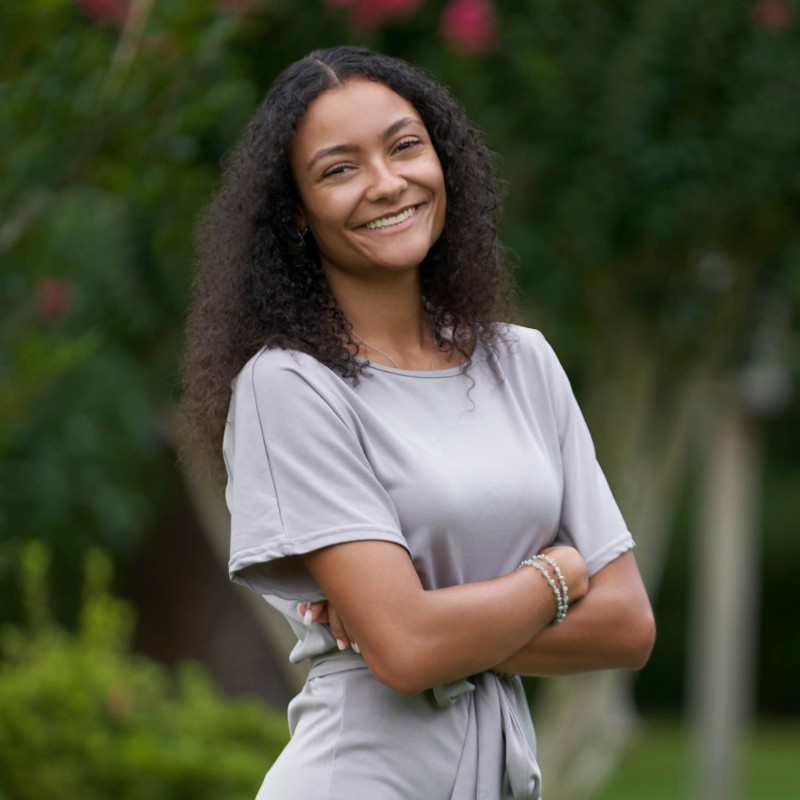 Tianna Mosby
I'm currently pursuing my MBA with a concentration in Information Systems from the University of North Carolina Wilmington which would not be possible without Peachy's tuition reimbursement program. Offering tuition reimbursement means that Peachy is willing to invest in employees every step of their life and encourage them to grow with one less challenge to worry about.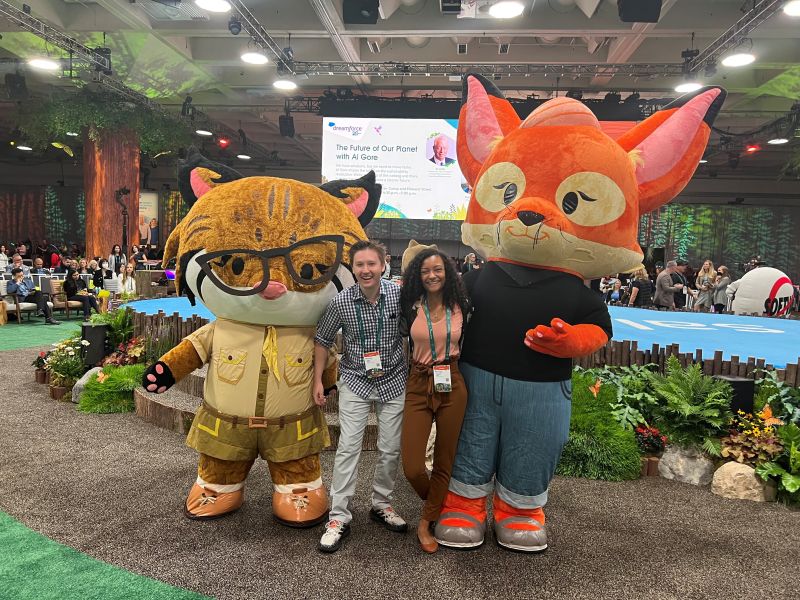 Dreamforce 2022
Dreamforce is an annual event that brings together the global Salesforce community for learning, fun, community building, and philanthropy. We were able to send Data Analyst Ryan Williams and Salesforce Administrator Tianna Mosby to Dreamforce 2022.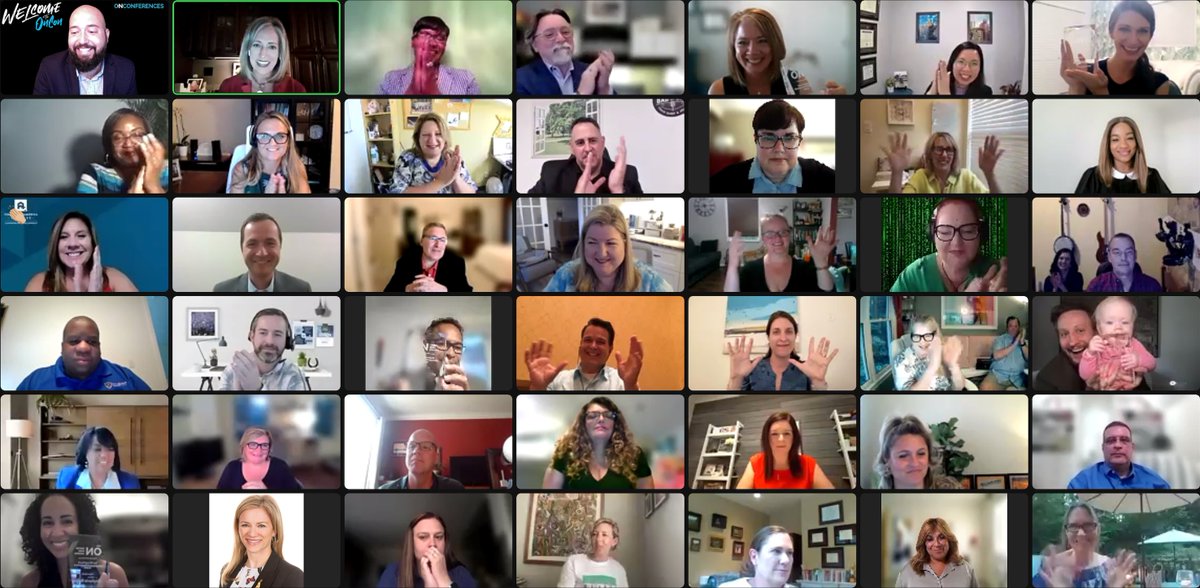 Onconferences
Onconferences promises the ability to learn from the top executives in the world and features interactive roundtable discussions, on demand presentations, and live conferences.
After finishing my MBA, I wanted to keep on the professional development train, so I signed up for the Executive Leadership Course through Onconferences which is giving me the tools to take my leadership abilities to the next level.

Carissa McElligott, MBA, Chief of Staff
Leadership Development Program
This is for employees interested in taking the next step into a management role. Employees accepted into the program have the opportunity to learn and operate in departments such as finance, sales, HR, customer service, and more!
The Career Advisement and Transition Assistance Program
The Career Advisement and Transition Assistance Program is to help current and former staff transition to new positions or careers in and out of Peachy.
What we offer: (for current staff and former staff up to 6 months from separation)
Resume Building
LinkedIn Profile Updating
Mock Interviews (live, phone and video)
Professional References
Peer References
Letter of Recommendations