Careers at Peachy Insurance
Interested in a career at Peachy Insurance? With a longstanding tradition of taking care of our employees and customers, we're a career-supporting home and family worthy of your strong consideration. But don't just take our word for it. Let's take a look at the ways we ensure our employees are treated like family.
Look Us Up On Glassdoor
Who We Are
At Peachy Insurance, you will find a team of professionals who are devoted to seeing you grow professionally and personally. We work hard and reward those who work alongside us to exceed their goals, show compassion to others, and change the world of insurance for the better. If this resonates with you, we think you'll do great here.
Perks
Yearly Sabbatical Leave
Education Reimbursement Program
Work Life Balance Budget
401k with a 2% Match
Birthdays off
5 Year Work Anniversary Experience ($2,500)
Health/Life Insurance Benefits
Equipment provided
Remote work options
Parental leave
Assistance with getting Insurance License and Continuing Education
Career advisement and Transition Assistance Program

Mission Statement
To leave both customers and employees better than we found them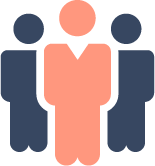 Diversity and Inclusion
Our leadership is diverse, with both female and minority voices in prominent positions. In addition, in 2021, minorities comprised 25% of all our employees, and females made up 58% of all our employees.
We are proud of the culture we have built. We strive to be an organization that does not discriminate and one that champions diversity in the workplace. Our promise to you is that you will not be treated differently on the grounds of race, religion, ethnicity, gender, gender identity, age, marital status, sexual orientation, veteran status, or disability status. We believe that we are strongest when everyone's voice is heard.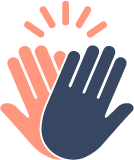 We Support Our Employees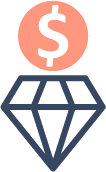 Sales
We set our producers up for success! We allow our sales professionals to focus on what they do best: making the sale. With an unlimited amount of qualified, warm leads, we support our employees by helping them reach their financial goals.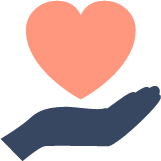 CX
We have leadership with years of experience in the industry! As you are guiding our customers through the world of insurance, we are here to guide you as well. With effective communication and training, we strive to make our Customer Experience Agents feel safe and have fun!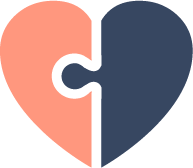 Values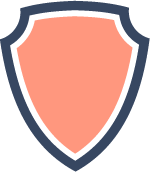 Integrity
Our integrity and character mean everything to us. We don't aim to meet the industry standard but to set it when it comes to who we are at our core values.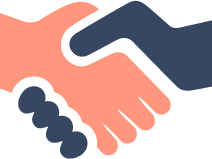 Accountability
We are all made better when we care not only for ourselves, but for those around us. We spend the majority of our week at our jobs, and we should never have to feel like we are doing it all alone. Accountability does not just mean enforcing our culture, it means building each other up so that we meet our standards together.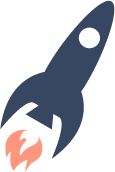 Continued Development
Everyone deserves a road map to success. If you have ambition to learn new skills or take on more responsibility, you should be met with an equally motivated supervisor and leadership team that gives you the resources and attention to develop your ability. It's not just our mission to develop talent but our priority to learn the individual career goals of each of our staff.
History of Peachy
Peachy Insurance, or Marilyn Todd agency, was established in July 2018. With the COVID-19 pandemic, we transitioned to a full remote set-up in March 2020. In January 2021, we opened our second office location after acquiring a new book of business. By December 2021, we had our first agent (Georgina Baker) write $1 million in premium in just one year. In August 2022, the agency wrote $1 million in premiums in one month for the first time. Just later that year, in December, we hit $25 million in total premium.

Demographics
We strive for transparency and diversity in our demographics. See our breakdown below of race/ethnicity and gender.
Race/Ethnicity
Gender
On to the Next Great Thing
Some of our employees left the team to strike out on exciting ventures of their own, while others found exceptional opportunities in their career path.
You may be the next one to open an agency or land a high-profile position next.
Some of the accolades, ventures, and blue-chip job pivots our people have made:
Allstate Agency
Farmers Agency
Goosehead
Deloitte
Ernst and Young
Zoom
Gartner
Riche Laguerre started with Peachy in 2016 and quickly became a top selling sales agent. He moved from our FL office to our new GA location and helped Peachy expand and beat records. On top of setting sales records, he took advantage of Peachy's education assistance benefit and obtained multiple Salesforce certifications to help prepare him for his next move – to open his very own Goosehead Insurance Agency here in ATL in 2021.
Ethan Martin was on our Data Analytics team for four years and recently accepted a job as a Consultant for Ernst and Young! Ethan joined the Peachy team shortly after graduating college and helped the team with Salesforce Administration and Data Analysis. During his time, he was able to take a Coding Bootcamp and earn his Salesforce Administrator certifications. Ethan helped set the foundation of our Data Team and we know he will go on to do great things at Ernst and Young!
Sustainability
For a full rundown of our efforts, read our Sustainability Pledge.

Our Remote Workforce
The average employee has reduced their carbon footprint approximately 1,8000 pounds from working from home. Between March of 2020 and June of 2020 the United States reduced it's carbon dioxide emissions approximately 15%. As we continue to build our remote work culture we can continue the downward trend.

Our Workplace Culture
We have 3 core values at Peachy: Accountability, Integrity, and Development. Our company drives innovation, productivity and profitability for all. We strive to support both staff and our customers

Volunteer Days
Striving to end hunger and provide food security this is just one way to utilize your Volunteer day.

Donations
We donate to those in need our no longer needed furniture, supplies and appliances.

Reduce, Reuse, Recycle
A 45ft tree can produce 10,000 sheets of paper. A typical office paper use accounts for roughly 1 tree a year. Aside from customer requests of paper documents all our data, HR documentation, reporting is all done integrated with cloud technology. Aside from customer paper copy requests and mailers we are essentially paperless in our day to day routines. In addition, we offset the mail we send by planting trees!

Bottles, Dishes, Silverware
If the global population reaches 9.6 billion in 2050 it would require the equivalent of almost 3 planets to provide the natural resources to sustain current lifestyles. Every paper plate is a part of a tree, every plastic fork used will end up in a landfill. Our hybrid offices are stocked with full kitchen sets to offset the trash ending in the landfills.

THNKS
Our referrals thank you cards are now sent via email! Each customer is sent an e-gift card personalized to them! This not only increases our bottom line but has also lessened our use of paper.
Career Opportunities
You will have job security and great opportunities for growth as we've been around for over 30 years and we are consistently growing
Your professional development is extremely important to us; we provide you with over $5k/year in tuition reimbursement
Although many of us work remotely, we are still a very close team and we are constantly communicating and holding weekly meetings. We also have technology that allows us to communicate with each other daily
Sales
We are looking for dedicated and ambitious sales professionals to join our dynamic agency. Currently, we have Inside Sales positions available with competitive pay and bonus opportunities.
We set our sales producers up for success by allowing them to focus on their sales and providing an unlimited amount of qualified leads.
We never ask you to cold call out of a phone book or go door to door.
Uncapped commissions
Unlimited leads
Fully Remote
Advancement opportunities
Chance to learn from one of the nation's top-producing agencies
Customer Experience
Insurance is a product that everyone needs but not everyone understands. When people need help with their insurance products, they want a friendly, reliable, and educational experience. This is where you come in! You will be our customer's guide through the bewildering world of insurance and save them money in the process.