You've finally arrived at your destination after a long flight. The last thing you want to deal with is renting a car and worrying about insurance.
Do you need rental car insurance from the rental car company? Do you need rental car insurance from your existing car insurance company? Is there a way to extend your existing auto insurance policy to cover rental cars?
Here's what you need to know about rental car insurance coverage so you can relax and enjoy your trip.
Do you need rental car insurance coverage if you have your own car insurance policy already?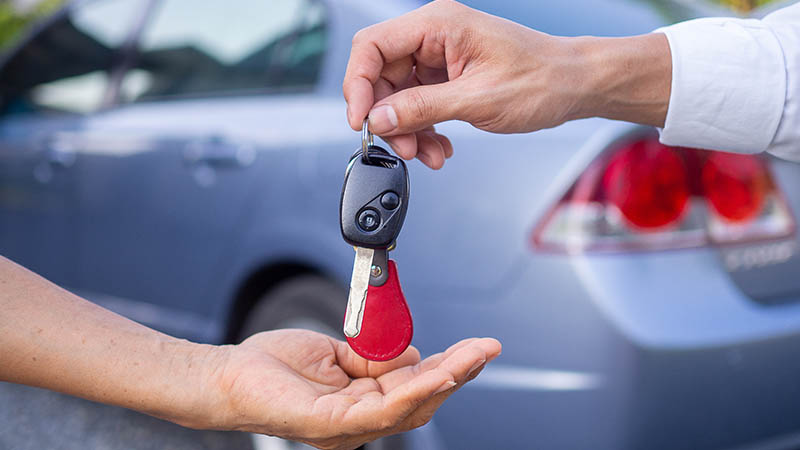 Rental car insurance coverage can be confusing.
If you're considering rental car insurance from a rental car company, it's important to first take a closer look at your own personal auto insurance policy.
Sometimes, your existing policy will cover rental cars, so there may be no need to specially purchase rental car insurance coverage at the time of renting a car.
Even for personal use.
However, your personal car insurance policy may differ. Always check your policy for these fine details.
Does my car insurance cover rental cars?
If you have a personal car insurance policy, it may provide liability coverage and any other coverage that you have selected, such as comprehensive and collision coverage. This can be extended to your rental car if used for personal use. The limits and deductibles outlined in your policy will also apply when using a rental car.
Liability coverage can provide assistance in paying for medical expenses or damage to another individual's property if a crash occurs in your car (or your rental car).
Comprehensive coverage can help cover repair costs for your vehicle (or rental car) should it suffer damage from covered events such as theft, wind, fire or natural disasters. Your comprehensive coverage's deductible will apply.
Collision coverage will help to pay for repairs if you collide with another vehicle or object, like a fence or tree. Your collision coverage deductible will apply too.
Examples of When You Should Buy Additional Coverage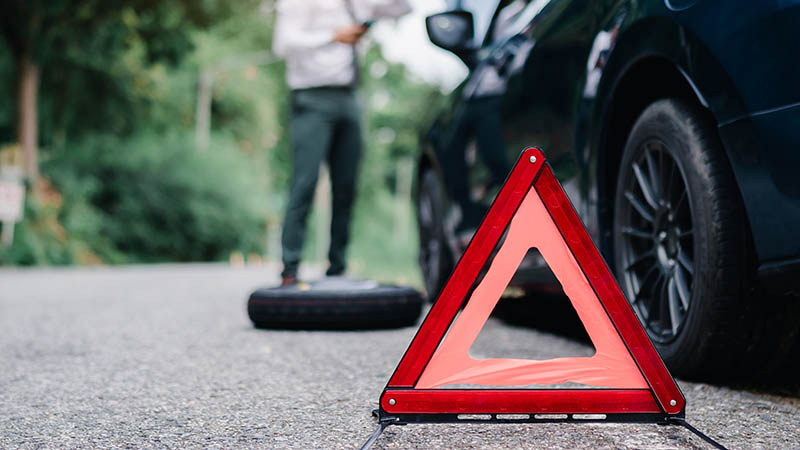 There are some circumstances that could warrant you buying additional coverage at a rental car counter.
Let's go over a few.
First, a disclaimer. This by no means is an exhaustive list, and you should always speak directly with a qualified insurance professional to ensure you're properly insured.
Higher Potential Risk
If you are traveling to a more rural area with a higher risk of natural disasters or accidents, extra coverage can help provide peace of mind and financial protection in the event of an emergency.
This is especially true in areas where your usual car insurance may not offer much coverage, or any at all.
Also, it's important to check what the rental agency covers and how far the coverage extends. For example, some rental companies may only offer limited coverage on certain types of cars or regions.
Having additional coverage can ensure that you are fully protected from unexpected costs should an issue arise.
Transporting Expensive Items
Similarly, if you plan to transport expensive items in your rental car, extra coverage might be necessary to protect from damage or theft.
Many rental agencies do not provide comprehensive coverage for items transported in their vehicles, so it's important to check before the journey starts. Additionally, there may be certain restrictions placed on what can and cannot be transported in a rental car, so be sure to read the fine print before signing any documents.
Still, having the right kind of additional insurance can help provide an extra layer of protection against any potential eventuality that might occur.
Road Trip
If you're planning on taking a long road trip, it is important to understand what kind of coverage your rental car company offers when it comes to breakdowns or repairs.
Having an understanding of the coverage they provide can help make sure that unexpected costs towards repairing the car, towing fees, and other related expenses are covered.
Generally, most rental companies will require additional coverage for damage and repairs to their vehicles in case of any accidents or breakdowns.
It may be worth considering the additional cost of this protection against any potential financial risk that could occur without it.
Traveling Abroad
Traveling abroad with a rental car or venturing to remote locations can be both exciting and daunting.
It is important to make sure that your rental car insurance coverage meets the needs of your destination.
In many cases, rental car companies will offer additional coverage for traveling out of the country or for more remote areas.
Be sure to inquire about these options before you leave the rental car company's premises and before you embark on your journey, so you know that you are covered in case of an emergency.
Off-Roading
It's also important to remember that car rental insurance coverage often does not cover damages caused by off-road driving.
It is essential to ask about restrictions in this area and make sure that you are fully aware of potential liabilities.
This will help you avoid costly surprises in the event of an accident or breakdown.
Natural Disasters
It can also cover any expenses resulting from natural disasters occurring while you are driving, such as flooding or landslides.
Theft & Vandalism
In addition, it can provide protection against theft, vandalism, and other losses that may occur.
Special Case Scenarios
If your own policy has high deductibles or certain rental vehicle types aren't covered, rental insurance could provide peace of mind and additional protection when you're on the road.
Check the Terms & Conditions
Finally, always read through the terms and conditions of your car rental agreement before signing anything.
This will help ensure that you understand what type of car rental insurance coverage is included in the agreement and any additional fees or charges associated with extending your policy.
By following these tips, you can rest assured knowing that you have taken all necessary steps towards protecting yourself
Be sure to check with your insurer for specifics on what is and isn't included in your current policy.
What does rental car insurance cover and what doesn't it cover?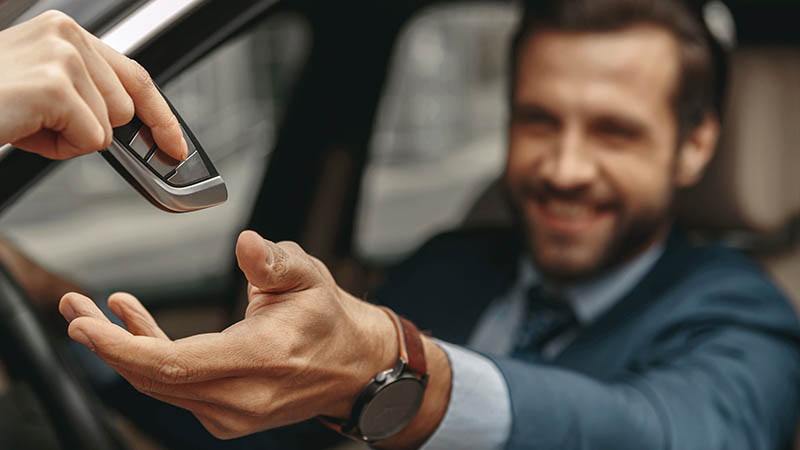 When you rent a car, rental car insurance is an important form of protection for your rental vehicle.
This type of insurance coverage typically includes the rental car's damage or theft and liability protection for third-party losses, including property damage and bodily injury.
However, rental car insurance does not cover pre-existing auto repairs or any type of maintenance or servicing on the rental, nor does it cover damage due to wear and tear or operating outside the rental company's policies.
In addition, rental car insurance also excludes loss-of-use charges if your rental needs repair due to an accident or theft.
To ensure that you are properly covered while renting a car, it is always wise to thoroughly read through rental company policies before signing up so that you can make sure your rental experience goes smoothly. Or, if you're relying on your own insurance, make sure to speak with your agent about how well you're covered with rental cars.
How much does rental car insurance cost and is it worth it?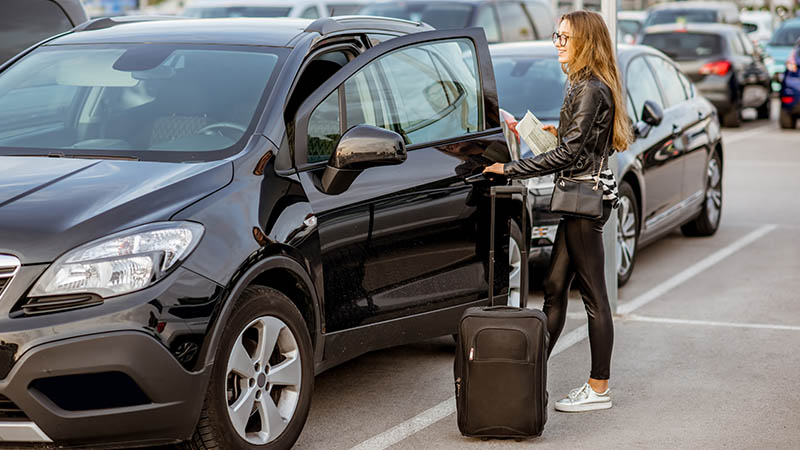 When it comes to rental cars, insurance is often overlooked and deemed as an unnecessary expense.
But when you consider the value of rental car insurance and weigh out its costs versus the risks of relying on your own coverage for rental vehicles, it's worth considering adding rental car insurance to the price of your reservation.
In terms of price, rental car insurance can range anywhere from $5 to $30 per day depending on the company and time of your rental–an affordable cost compared to other forms of insurance that can safeguard you against costly damages or accidents.
All-in-all, if the worst imaginable happens, rental car insurance is worth every penny. If you're a risk-averse consumer, it's important to factor in rental car insurance while planning a rental so that you can have some peace of mind while driving away!
How to extend your current auto insurance policy to cover a rental car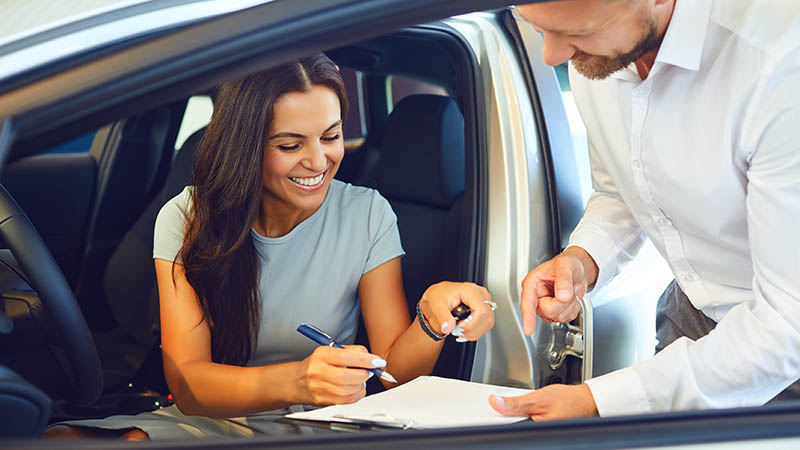 If you're planning a road trip and want to rent a car, you may want to extend your current auto insurance policy to ensure that you're fully covered during your travels.
All you need to do is contact your insurance company and get permission to extend the coverage on your current policy.
Ask specifically what you need to extend it and be sure to provide them with all of the relevant information about the rental car, including details like make, model, age, and insurance-related discounts.
That way, you'll have peace of mind knowing that if anything happens while you're renting a car, your regular auto insurance will cover all costs associated with it.
Does My Credit Card Have Rental Car Coverage?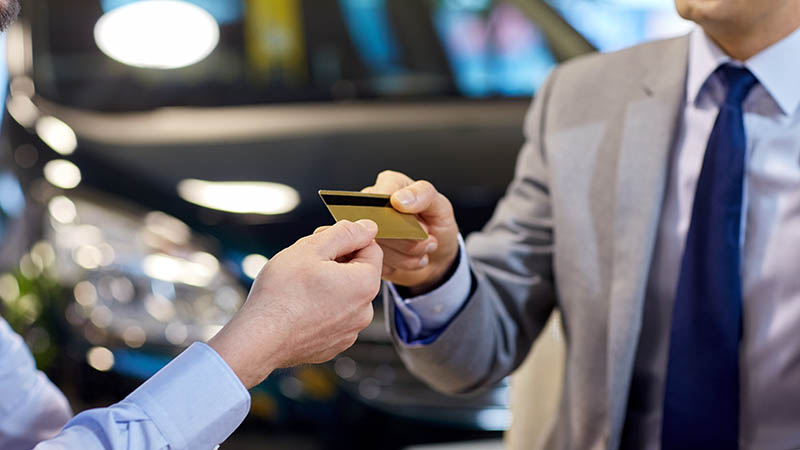 You may not know, but some credit cards offer extra insurance if you pay for a car rental using that card, according to the Insurance Information Institute.
If you think you have extra rental car insurance through a credit card company, call the toll-free number on the back of your card. Ask what your options are before you reserve your car.
According to the III, the card issuer's insurance is usually "secondary" coverage. That means it may pay your deductible and expenses that exceed what your primary insurance policy covers.
Some credit card companies may exclude coverage for some types of rental vehicles, according to Forbes.
Luxury vehicles
Motorhomes
Trucks
Motorcycles
Be sure to check your benefits before you rent.
What Are The Different Rental Car Insurance Options?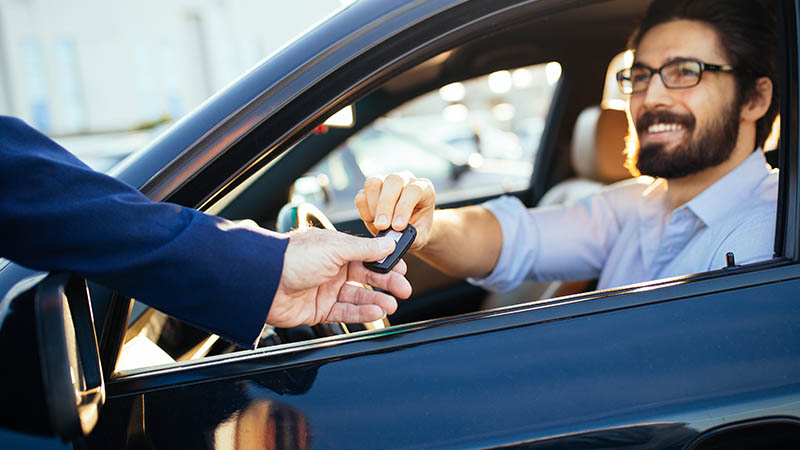 A rental car company typically breaks out extra car insurance options into four sections:
Liability coverage
Collision/Loss Damage Waiver
Personal effects coverage
Personal accident coverage
Liability Coverage
Liability coverage is designed to provide protection should you cause injury or damage property when driving. If your own car insurance policy provides enough liability coverage, it may not be necessary to purchase additional rental car liability insurance from the rental agency. An insurance agent can help you review your coverage and determine what liability limit is right for you.
Collision/Loss Damage Waiver
A collision/loss damage waiver (LDW or CDW) is not true insurance. Should you damage your rental car, the collision damage waiver could potentially cover the cost of repairs. This option typically won't cover any damage incurred while speeding or driving on unpaved roads.
It's possible that a collision damage waiver may duplicate your existing coverage if you have comprehensive and collision coverage on your personal auto insurance policy. However, should these policies have been dropped and no waiver purchased, you may be responsible for paying out-of-pocket for the damages caused to the rental car.
Furthermore, a car rental agency may also charge for loss of use due to missing rental income as the vehicle is being fixed. Your own auto policy most likely will not compensate you in such cases. It's important to read through your car rental agreement carefully so you understand what kind of charges could be incurred in case any damage happens to the vehicle.
Personal Effects Coverage
Personal effects coverage may help protect your belongings, like a laptop or clothing, if they're stolen from the rental car. If you have renters or homeowners insurance, these policies usually offer personal property coverage known as "off-premises coverage."
Generally, off-premise items are only covered up to a certain percentage of your personal property coverage. The deductible on your homeowners or renters insurance will still apply. It's best to check with your agent regarding the limits of this coverage.
Personal Accident Insurance
Personal accident insurance can help cover medical bills for you and your passengers in the event of an accident in a rental car. The Insurance Information Institute suggests that if you have health insurance, medical payments coverage, or personal injury protection on your auto insurance policy, it likely offers coverage similar to what the rental company has available.
Moreover, medical payments coverage and personal injury protection (which may not be available in all states) could assist with medical bills due to a covered car accident.
Tips for saving money on rental car insurance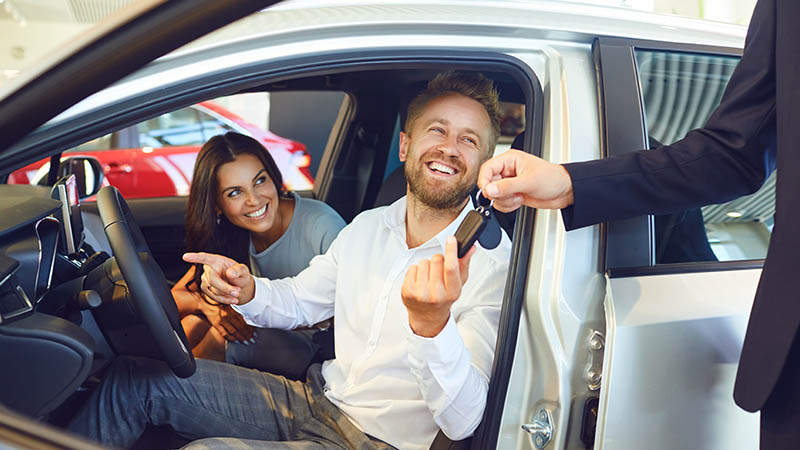 Saving money on rental car insurance can be a tricky endeavor, but there are simple tips and tricks you can use to reduce your costs and help keep more of your hard-earned funds in your pocket.
One way to save is by bundling any policies you have with the same provider. This could lead to discounts on both your rental car insurance as well as other policies you may have. Another tip is to pay attention to any discounts that apply based upon your age or membership status, such as AAA or student discounts.
Additionally, don't forget to compare quotes from multiple providers–competition leads to lower prices!
Even if saving money does not happen immediately, it may be worth having a longer term strategy for saving money on rental car insurance over time.
The bottom line on whether or not you need rental car insurance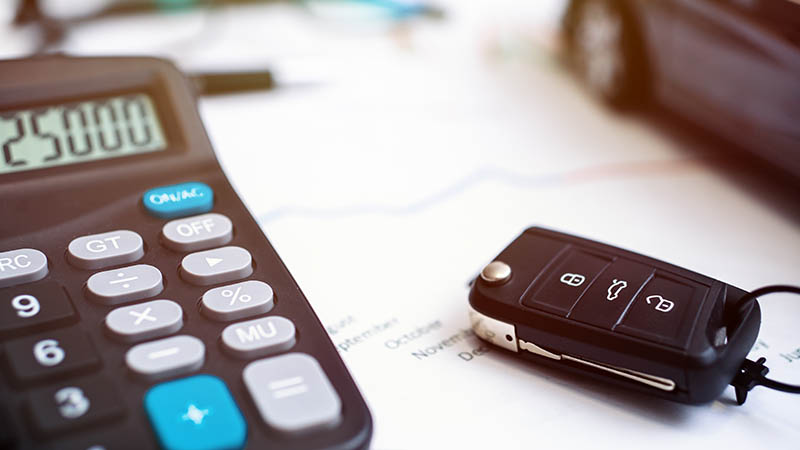 Just as with your personal auto policy, when it comes to rental car insurance, you need to decide what's best for your own personal situation.
Before making a decision and signing up for a policy, spend some time doing research and gathering facts.
That said, it essentially boils down to the following:
If you already have comprehensive car insurance in your own name that offers coverage while renting cars, then you may not need an additional policy. Likewise, if you use a credit card to pay for the rental, your card may already include rental car coverage.
On the other hand, if neither of these scenarios apply to you or for whatever reason you're still unsure about what to do, speak with an insurance representative and figure out what kind of policy best suits your needs.
Conclusion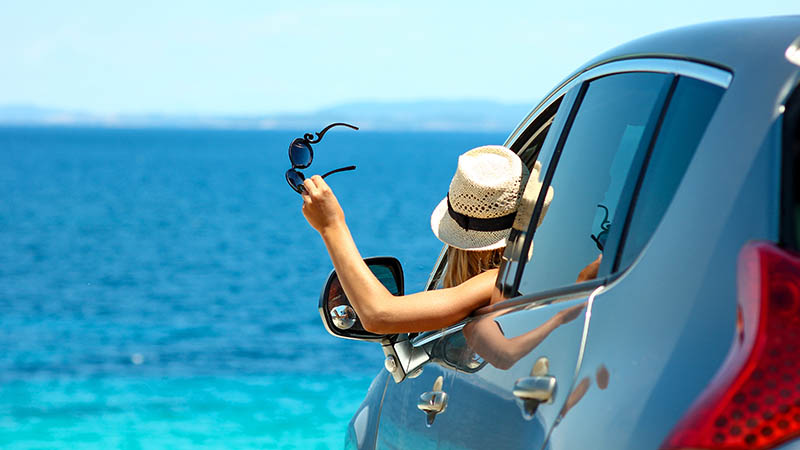 Rental car insurance can be a tricky topic because there's a lot of misinformation out there.
We hope this post has helped clear some things up for you.
If you're still not sure whether or not you need rental car insurance, the best thing to do is speak to a qualified insurance agent. They'll be able to help you understand your policy and make sure you're properly covered.
Don't have an agent? No problem! Get in touch with us below and we'll help you find one in your area.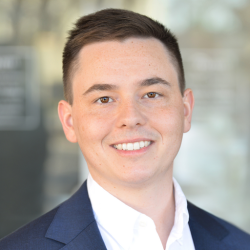 Latest posts by Andrew Filar
(see all)